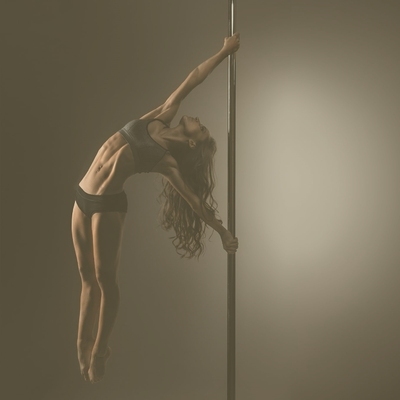 Welcome to Pole Dance
We invite you to Pole Dance personal training at Golden Mile Fitness & Spa!
Loads 3-in-1: endurance strength training, cardio loads and a plastic lesson.
Flexibility development and stretching. If you dreamed of split - come to Pole Dance training
Getting rid of "problem" zones and flabby skin. Muscles are tightened up, posture improved due to dancing on the pylon.
You learn how to dance and improve your body at the same time! Personal lessons are held in a comfortable individual room with a trainer Valery Zhukova at any convenient time to you. Zhukova Valeria will help you to make your dreams come true and achieve your goals in Pole Dance, Pole Exotic, strip plastic, stretching, stretching for split in 3-5 months and to master a private dance in a chair in about one month of regular training.
Education:
Professional Semester, Broadway Dance Center (USA)
Moscow State Academy of Choreography
Bodybuilding and Fitness Academy
School-Studio "Peter Korogodsky"
School of Pole Dance, Pole Exotic
Specialization:
Conducting of individual lessons in the following areas: Pole Dance, Pole Exotic, strip plastic, stretching
Conducting of group and individual classes in dance areas: Contemprorary, Jazz Modern, Strip dance, High Heels, Lady's Style, Jazz Funk, Vogue, Hip-hop, Bachata, Ballet
Conducting of group and individual exercises for muscle stretching: static stretching, passive stretching, dynamic stretching, active isolated stretching
Conducting of group and individual classes in the fitness direction Body Ballet
Conducting of group and individual programs for general physical fitness